Each year, Newsboys Foundation provides grants to approximately 35 community organisations that work with young Victorians aged 11 to 21 who are experiencing disadvantage.
Each year we seek out community organisations that are having incredible impact on Victorian young people. We work closely with these groups, helping to make their innovative projects and programs a reality. Our most recently funded programs include a mentorship program connecting autistic professionals with autistic students, a youth drama program focused on young refugees and migrants from South Sudan and the Pacific Islands, a mobile STEM lab for 6 primary schools in regional Victoria, Indigenous scholarships to attend private secondary schools and support for highly talented, low-income students to study ballet at the highest level in Australia.
Here are a few from about 35 of the innovative programs we are currently supporting.
Newsboys grant helps homeless young people and showcases Newsboys stories
In April 2017 Newsboys made a special 125th Anniversary Grant to STREAT. The multi-year grant continues through Newsboys 125th year next year and ends in 2019.
The special grant will help STREAT, which is a social enterprise that supports young people who are homeless, run the Bowen Street Café at RMIT in the CBD. STREAT supports and trains young people in the skills necessary to thrive in the hospitality industry.
STREAT was established in 2009. Its first café site was opened in Federation Square in March 2010. Newsboys began supporting STREAT in 2011 with a grant to provide a social support worker. More than 80 percent of STREAT participants graduate from the 17-week life-skills, work experience and hospitality training and successfully move onto their first job or further education.
Since its inception, STREAT has gone from strength to strength.
Newsboys CEO Sandy Shaw said the Bowen Street Café will have special significance for the Foundation.
"The site has a long, rich history and was one of the many city areas in which Melbourne newsboys sold papers on the streets. Given the role of newsboys in the area, the Bowen Street Café will have a newsboys theme. Historical newsboys stories will be told through the café – providing an ideal opportunity to bring the newsboys story alive in a public space that provides training and employment opportunities for homeless young people."
As well as the grant, the cafe will feature photos and stories provided by Newsboys Foundation. It will be opened in 2018.
Sandy Shaw said: "Like the Newsboys Club in the late 19th and early 20th centuries, STREAT is having a profound impact on the lives of hundreds of young people. STREAT also educates the broader public around the complex issues that homeless young people face. This is an exciting opportunity to further support STREAT and young people while sharing the 125 year old Melbourne newsboys story."
Hands On Learning and Social Venture Partners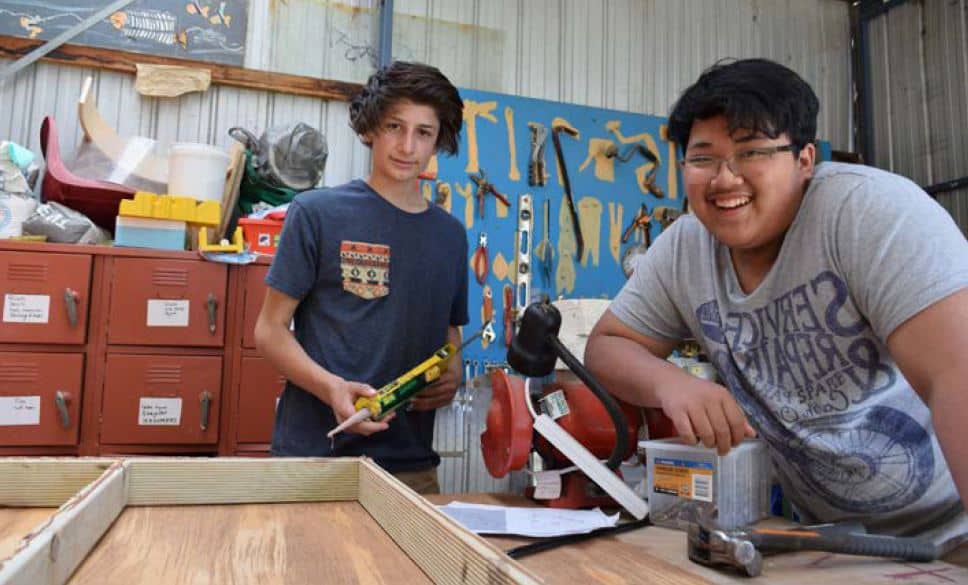 Newsboys partnership with Hands On Learning and Social Venture Partners successfully concludes
The partnership between Newsboys Foundation, Social Venture Partners and Hands On Learning that was designed to keep young people engaged with their education has concluded successfully.
The aim of the partnership was to provide Hands On Learning with the capability it needs to expand its practical building programs that impart skills and build the confidence of young people.
The partnership between Hands On Learning, Newsboys and Social Venture Partners (SVP) was formed to help extend HOL's reach in Victoria and produce a financially sustainable model that would result in revenue generation.
Hands On Learning has enjoyed considerable success since the partnership was initiated in 2016, with two successful outcomes.
The first successful result saw Social Venture Partners working closely with HOL to explore revenue generating opportunities. A number of potential programs were considered and reviewed.
A consulting strategy was developed to leverage the unique HOL model to schools. HOL said success was immediate, with profitable revenues generated.
A second, more impactful outcome was a proposal from Save the Children to merge with Hands On Learning. The partnership with HOL, Newsboys and SVP helped the proposal, as SVP partners made available a variety of professional skills that were useful in helping HOL consider all aspects of the merger, such as due diligence, financial forecasts and people management.
The result was a successful merger between Save the Children and HOL in April 2017. This is an exciting outcome for all parties, with the opportunities provided by the reach of Save the Children unparalleled.
Newsboys Foundation CEO Sandy Shaw said: "As a consequence of such early success, the partnership between Newsboys, HOL and SVP has successfully concluded. We are proud to have supported HOL since 2010 and we will continue to observe its progress with interest."
It's also great to see HOL honoured in the 2017 Global list of inspiring education innovations by Finnish not-for-profit HundrED. Researchers examined 1000 education innovations from 41 countries. Hands on Learning is among six from Australia – to read more please visit hundred.org/en
Berry Street Education Model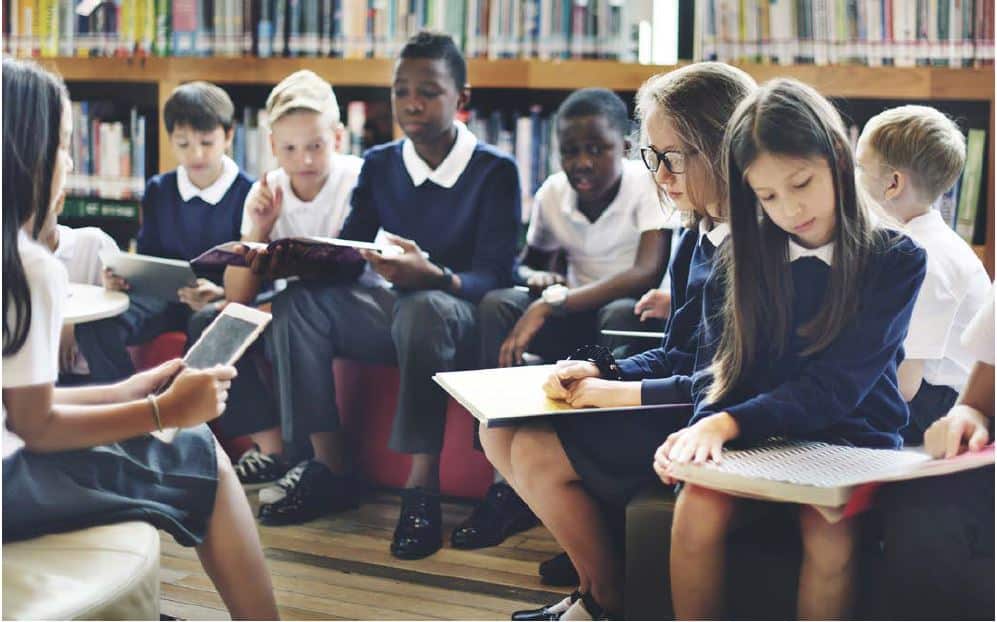 Newsboys helps launch an innovation that raises academic standards
In 2012, Melbourne-based children's charity Berry Street developed an education program aimed at raising the academic standards of students from disadvantaged backgrounds.
Newsboys provided the initial grant in 2012 to enable the Berry Street Education Model to be developed at the Berry Street School. The following year, Newsboys supported the model to be trialled, over 12 months, at two schools: a large and growing secondary college on Melbourne's northern fringe and a small primary school in Gippsland.
An evaluation by the University of Melbourne showed that the trial had achieved some outstanding results.
"Student wellbeing increased significantly at both schools," Berry Street's senior advisor – education, Tom Brunzell, said. "And there was an 87 per cent decrease in student suspensions across the two schools."
Four years later, the Berry Street Education Model, has proven so successful that it has been rolled out in a range of schools around the nation and an alumni program is being developed.
"We are taking the best of what therapists and clinicians know about vulnerable children and wrapping that up into strategies for teachers," said Tom. "But we are also working from a positive psychology standpoint, which is the science and study of wellbeing.
"And we care a lot about academic engagement. We don't see the Berry Street Education Model as just a wellbeing program. We see it as really moving the needle on academic engagement, and we want to be measured on the academic success of our students."
Thanks to a total of $110,000 in funding from Newsboys Foundation and a further $1.2 million from other philanthropic sources, the Berry Street Education Model has become a benchmark in changing outcomes for young people throughout Australia.
"By June 2016 we had educated more than 1800 teachers, which reached over 250,000 students," Tom said. "So you can see that what Newsboys has invested in and assisted with has reached far more students than we ever thought was possible, and the demand for our work continues."