Newsboys Foundation Regional Music Award 2017
Newsboys Foundation Regional Music Award Winner, Emma Amery, (age 18) lives on a farm in rural North-East Victoria. She began learning violin at the age of 6 in Wangaratta, and since then has played in numerous community concerts and local productions in the region. Emma has been travelling to Melbourne each Saturday since 2014 to participate in the Melbourne Youth Orchestras program, and this year holds the position of Assistant Concertmaster with the Melbourne Youth Orchestra. Emma is currently a student of Isin Cakmakcioglu. The Newsboys Foundation Regional Music Award seeks to address some of the issues affecting music students living in regional areas, including working in isolation and the added challenges associated with accessing learning opportunities. The award involves travel and one week's accommodation for the student and a parent/guardian in Melbourne and a daily per diem; lessons with a top teacher on the relevant instrument; complimentary tickets to concerts at Melbourne Recital Centre during that week; mentoring/shadowing opportunities with Melbourne Recital Centre's artistic and production staff; and the opportunity to go 'behind-the-scenes' with direct contact to industry professionals.
See the MRC announcement here.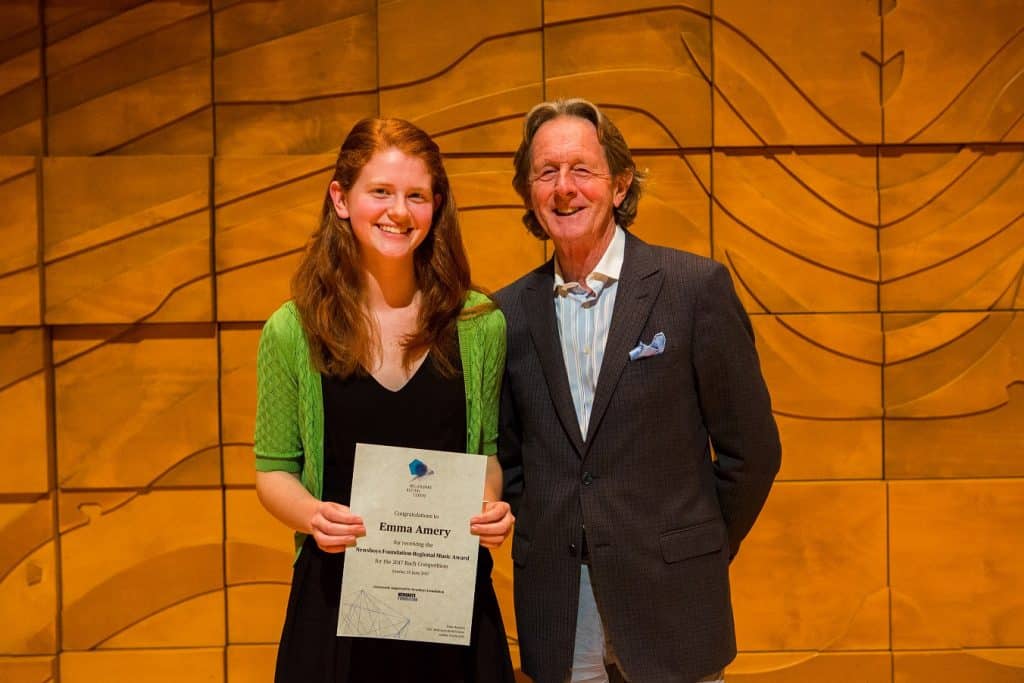 Newsboys Foundation Chairman Zich Zichy-Woinarski QC and Emma Amery, Newsboys Foundation Regional Music Award Winner 2017