Newsboys 125th anniversary
125 Years Publication
Read some inspiring stories of people and organisations the Newsboys Foundation has supported.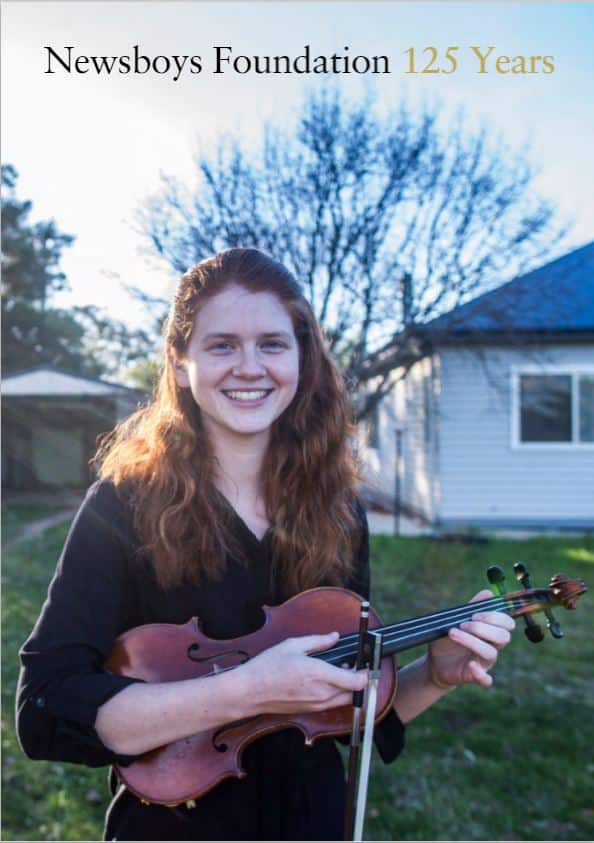 Newsboys Foundation 125 Years publication
---
125 BPM Concert – Melbourne Recital Centre – Sunday 21st October 2018

To celebrate Newsboys Foundation's 125th anniversary, we collaborated with Melbourne Youth Orchestras (MYO), Outer Urban Projects (OUP) and the Melbourne Recital Centre to present the 125 BPM concert at the Melbourne Recital Centre. The concert featured didgeridoo virtuoso and composer William Barton. There was also a guest appearance by Bob Urquhart, Newsboy of the Year in 1947 and Natalie Lucic from Western Edge Youth Arts. We were delighted to have Margaret Tran, winner of the 2014 Newsboys Foundation Youth Leadership Award to welcome guests and introduce Bob.
Margaret, Bob, and all the young performers provided inspiring examples of people who have benefited from Newsboys support.
The concert was an outstanding success! Big thanks to MYO, OUP and the Melbourne Recital Centre. Congratulations to William Barton, Brett Kelly, Irine Vela and all the young people who performed so brilliantly.
Check out some photos here.
---
Kids Manifesto – Arts Centre Melbourne – Monday 22nd October 2018
As part of the Newsboys Foundation 125th anniversary celebrations, we were delighted to partner with Kids Thrive and Arts Centre Melbourne to deliver the inaugural Kids Manifesto event. It was an amazing day!
Read all about it on the Kids Thrive website. Congratulations to Kids Thrive on a wonderful event and a big thanks to Arts Centre Melbourne, the Sidney Myer Fund and the William Buckland Foundation for their support.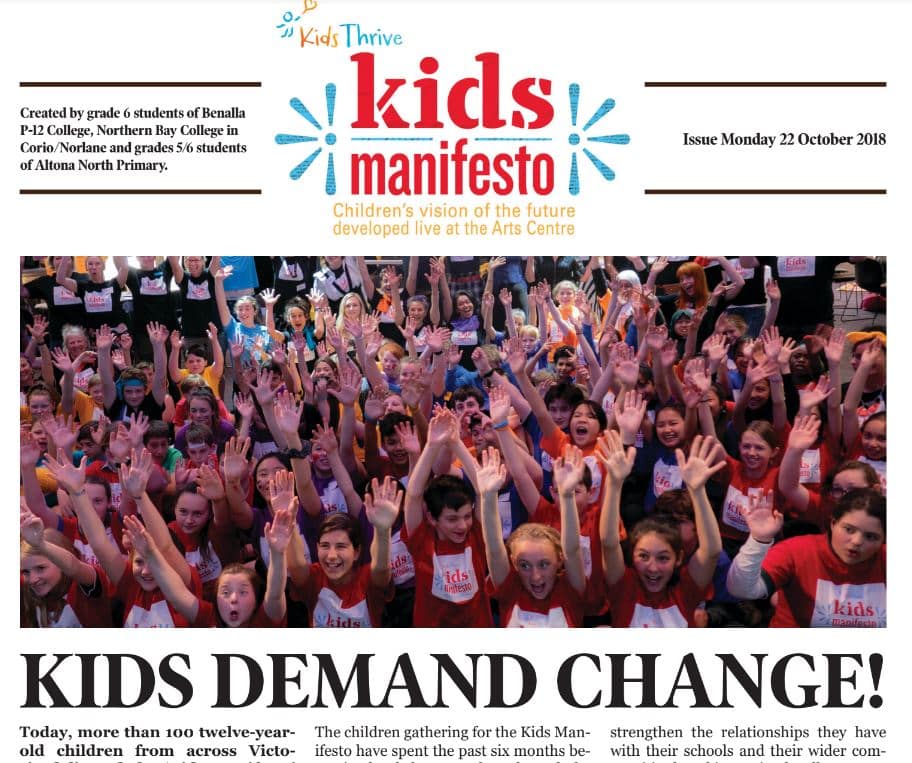 ---
Newsboys Foundation 125th Anniversary Video
Watch the video below to get a fun sense of our past, our present and where we are going in the future.