Staff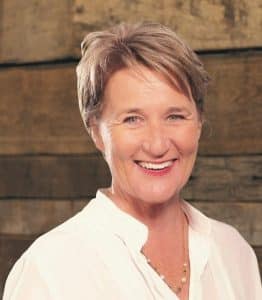 Ms Sandy Shaw – CEO
Sandy Shaw has been the CEO of the Newsboys Foundation since November 2006.
Since joining Newsboys, Sandy has set a clear strategic direction for the Foundation, lifted its profile, facilitated collaborations with other donors, built strong partnerships with grant recipients, modernised its reporting processes, created the Foundation's branding and introduced the Newsboys Foundation Awards.
These changes have resulted in the Newsboys Foundation developing a reputation as an accessible, grassroots organisation that brings more to the table than just money.
Before Newsboys, Sandy was the Program Manager at The Myer Foundation and Sidney Myer Fund for almost four years. Sandy oversaw projects ranging from arts and humanities to the environment, from social justice to building cultural links with the Asia-Pacific region.
She also conducted research and advised Directors and Committee members of The Myer Foundation and Trustees of the Sidney Myer Fund on the allocation of their $8 million combined annual grant budget. Sandy was a founding member of the Steering Committee that established the Australian Environmental Grantmakers' Network.
From 1995 to 2003 Sandy was the Sponsorship Manager at the National Heart Foundation of Australia. With funds provided by VicHealth, the National Heart Foundation helped arts and sports organisations replace tobacco sponsorship with health sponsorship. Through partnerships with arts and sports organisations, healthy smoke-free public environments were created and policies were introduced to sustain the healthy change. This initiative supported the introduction of smoke-free legislation in Victoria.
While at the National Heart Foundation, Sandy studied part time and in 1997 completed her Master of Business Administration at RMIT. She also holds a Bachelor of Social Work from RMIT.
From 1990, Sandy worked at the Australian Drug Foundation on a project focused on young people and alcohol misuse. This led to Sandy creating an innovative social enterprise – ADF Concoctions. The enterprise provided a professional catering service specializing in alcohol-free cocktails and was staffed by young people. ADF Concoctions was awarded the 1994 Prince of Wales Trophy for outstanding service to the community and also won a Queens Trust Award.
Sandy began her career in the community sector in 1988 at the City of Kingston as the Youth Services Development Officer. In this post she was responsible for the development and implementation of the Youth Services Strategic Plan, the creation and management of the Youth Information Centre at Westfield Shopping Town Southland and the expansion of the Youth Housing Program.
In 2008 Sandy was awarded runner-up in the Equity Trustees Not for Profit CEO Awards in the First Year Achiever category. She was a participant in the 2008 Williamson Community Leadership Program and is a Williamson Fellow. Sandy is also a 2005 graduate of the Cranlana Colloquia leadership program. Sandy has held various positions on many community-based organisations, including Co-Chair of Philanthropy Australia's Indigenous Affinity Group and Director of the Australian Children's Music Foundation. From 2009 to December 2018, Sandy was a Member of the Academic Advisory Board, Arts and Cultural Management, Faculty of Business and Law, Deakin University.
---
Ms Lata Phoenix – Executive Assistant
Lata Phoenix joined the Newsboys Foundation in August 2015.
Lata has a background in IT troubleshooting and administration, having worked in various sectors including shipping, environmental consulting, media consulting and advertising. She is proficient in a wide range of software packages and has years of experience in website/blog creation and social media marketing.
She earned a Bachelor of Education from the University of Melbourne, majoring in Psychology and Drama and studied Advanced CSS/HTML Web Design at Dynamic Web Training.